With the holiday season right around the corner, there's no better time to get a head start on your shopping than to get out and shop locally on Small Business Saturday (November 26th). 
The Town of Canton is well-known for its boutique stores, antique shops, and artisanal goods. As a town of artists and creative entrepreneurs, we invite you to visit us this holiday season, whether in Downtown Collinsville, The Shops at Farmington Valley, or along route 44. There's something for everyone to enjoy (even your pets!)
We understand that shopping for the holidays may be stressful, and that's why we're highlighting 5 of our favorite small businesses to shop in Canton. Grab a pen and paper and get ready to make your list (and check it twice).
5 of Our Favorite Small Businesses to Shop in Canton
Dogology

Antiques on the Farmington

Kindred & Co.

The Findery

MamaBear Organics
DOGOLOGY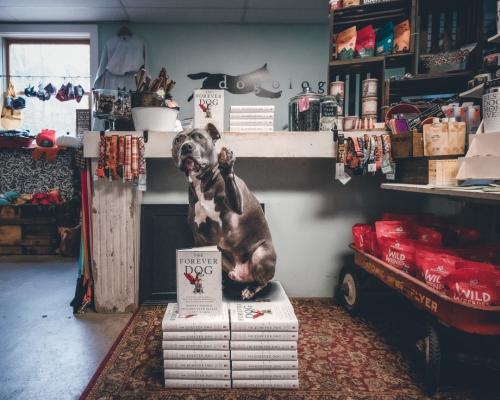 Picture: Dogology
Since 2012, Dogology has served as a space for dog owners to seek training, nutritional resources and products, and an array of dog accessories and goods. Whether you have multiple dogs or love dogs from afar, Dogology is the perfect place to shop for Small Business Saturday. We love shopping at Dogology because of the friendly, knowledgeable staff—they go above and beyond to make sure you're finding the right things for your dog's needs. Shop all things such as toys, accessories, treats, and food. This Small Business Saturday, Dogology is offering 10% off all purchases and is open from 10:00am-5:00pm.
The Town of Canton is a huge dog community. If you haven't already, make sure to stop by the Friends of Canton Dog Park located at 79 Commerce Dr, Canton CT! We've highlighted dog-friendly spots throughout Canton you and your furry friends can visit.
ANTIQUES ON THE FARMINGTON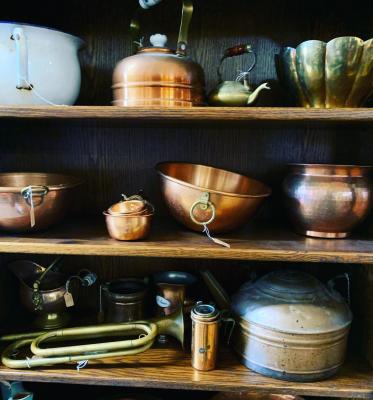 Picture: Antiques on the Farmington
Of the many antique shops in Canton, Antiques on the Farmington makes the list as one of our favorites for many reasons. Truly a unique experience, Antiques on the Farmington is a spacious antique shop that features more than 70 artisanal vendors and small businesses. Here you will find everything you need for the holidays such as home decor, jewelry, furniture, home goods, clothing, and more. We love visiting Antiques on the Farmington because there are new items to discover every week. 
For the entire month of November, Antiques on the Farmington is offering 10-40% off all items in the store of $15.00 or more. It is suggested shoppers bring cash or a check. Antiques on the Farmington is open daily from 10:00am-5:00pm.
KINDRED & CREW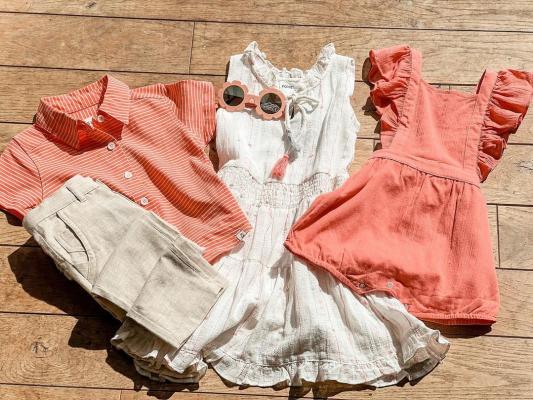 Picture: Kindred & Crew
Kindred & Crew is a family-owned and operated small business located in the Shops at Farmington Valley. This boutique clothing store specializes in matching sets for the family (and even your dog). Shop matching t-shirts, onesies, PJs, and accessories for people of all ages. Sizing starts as little as 2T and ranges in sizes for men and women. Other than clothing, Kindred & Crew has a wide variety of gifts and accessories such as hats, bracelets, and sunglasses.
Kindred & Crew is open every day except Monday. Be sure to stop by on Small Business Saturday anytime from 10:00am to 7:00pm to get your hands on some fashionable matching sets. All month long, Kindred & Crew is featuring early Black Friday Sales so don't miss out! Learn more about Kindred & Crew by reading our recent small business feature.
THE FINDERY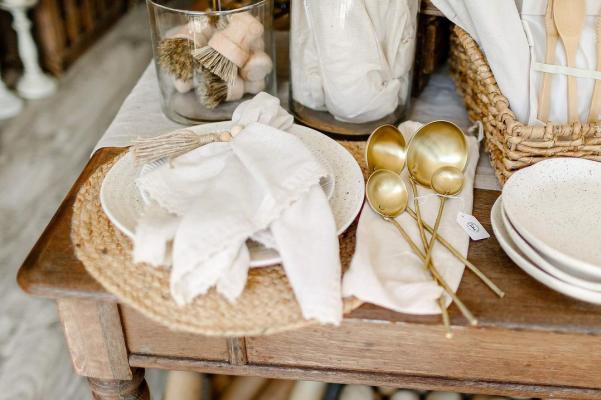 Photo: The Findery
If you're looking to spruce up your home, The Findery is the place for you! This one-of-a-kind home decor store is thoughtfully designed to evoke warmth and feelings of bliss. At The Findery, you'll come across an array of pieces and furniture such as pillows, rugs, woven baskets, candles, plants, and more. The Findery sources local goods and decor from small businesses throughout Connecticut and New England. Stock up on seasonal candle scents such as white birch, juniper, and eucalyptus.
The Findery is open Wednesday through Sunday, and 10:00am-5:00pm on Saturdays. Learn more about The Findery in our small business feature.
MAMABEAR ORGANICS

Picture: Mamabear Organics
The ultimate place for children to shop and play, Mamabear Organics is a play studio and shop that features handmade bath bombs, skincare, and children's toys and accessories. Mamabear Organics just recently launched their holiday bath bomb collection, making Small Business Saturday the perfect time to shop early and get all your holiday goodies! Featured items include a Frozen bath bomb set, gingerbread man bath bombs, and peppermint bath bombs.
Mamabear Organics is open Wednesday through Sunday from 10:00am-5:00pm
SHOP SMALL AND SUPPORT LOCAL
We invite you to visit the dozens of businesses in Canton this Small Business Saturday and holiday season. Check out our retailers and small businesses to learn more about shopping in Canton and Collinsville.
Whether you're in Downtown Collinsville or shopping around Canton, we're sure you're going to build up an appetite. Don't forget to refuel after a day of shopping at one of our many restaurants and bars.