Make It Canton this Valentine's Day! We've put together a holiday shopping guide that features local shops and makers from the Canton Community. With so many ways to shop both in-person and online, you'll find the perfect Valentine's Day gift for that special someone that is made locally with love!
Jewelry & Accessories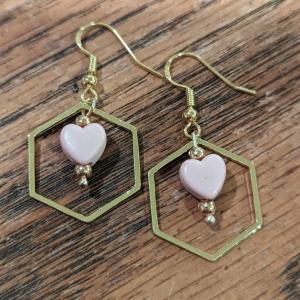 A classic Valentine's Day gift is jewelry – from fine jewelry to uniquely designed & one-of-a-kind handmade pieces, Canton is home to several jewelry stores that offer pieces ranging in style and price. Some of our favorite online jewelry shops include Northstar Studio, which has a selection of unique polymer clay earrings and Jeweled Gemstones, which has a variety of pieces like bracelets, earrings, necklaces and more. If you want to do some in person shopping, Carol and Company is a great spot in Collinsville that offers a range of fine and costume jewelry pieces along with other gifts and goods. AG Designs, located within The Shops at Farmington, is a boutique offering a variety of trendy jewelry pieces and other accessories.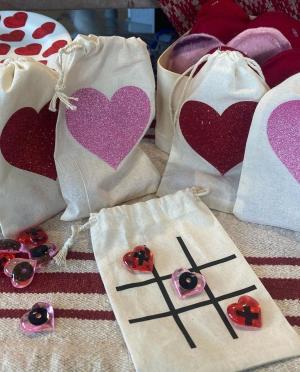 The Collinsville Artisan Co-Op is the best place to go if you're not sure what exactly you're looking to buy — let the beautiful merchandise speak to you! Also sold at the Collinsville Artisan Co-Op is one of our favorite local makers, Gemstone Bliss. 
 
Valentines For The Kids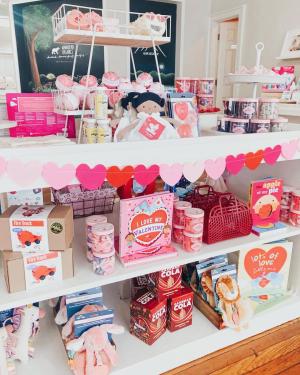 You definitely can't forget about gifts, goodies and more for the kids on Valentine's Day! Stop by MamaBear Organics for holiday-themed bath-bombs and soaps, toys, games and more.