Saybrook Fish House has been serving fresh New England-style seafood since 1984. Well known for their whole belly clams and Blue Point oysters, Saybrook Fish House is one of the best seafood restaurants in Connecticut—and we're lucky to have them here in Canton. 
Welcome to Seafood Heaven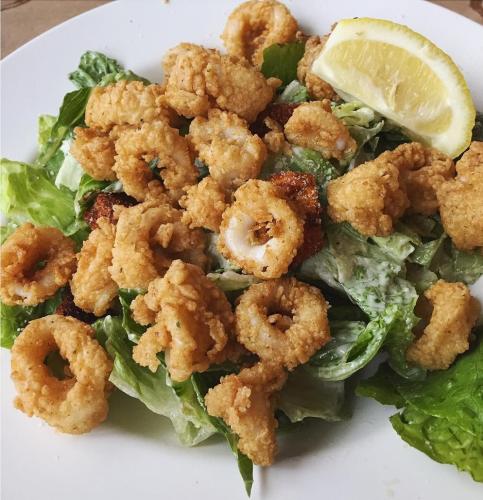 Photo: Calimari Caesar Salad 
Welcome to the ultimate seafood oasis—you'll find everything from crab cakes to mussels, to lobster rolls and fish and chips. Everything on the menu is fresh and sourced locally, the seafood is caught right off the coast of New England. Saybrook Fish House has you covered if you're looking for something other than seafood. Their menu includes chicken marsala, top sirloin, fried chicken strips, and many vegetarian options. Families are welcome to enjoy lunch or dinner with Saybrook Fish Houses' kids menu. Kids can choose from items like grilled cheese, fish and chips, or a burger. Don't forget to leave room for dessert, all of which are made in-house with seasonal fruits and ingredients.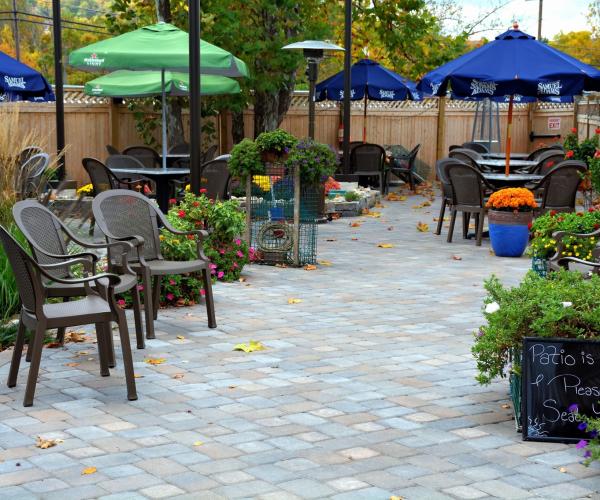 Photo: Saybrook Fish House
A Place for Everyone
Saybrook Fish House is hard to miss—with it's large blue restaurant and expansive outdoor patio, it's the perfect place to hang out for drinks on the patio or grab dinner with the family. As you enter the restaurant, you're greeted with vintage fishing accessories such as nets and fishing rods, seashells, and an array of sea-life decor. The restaurant has multiple dining rooms, a full bar and lounge, and a patio that seats dozens of guests. The ambiance is laid back and welcoming, reminiscent of a seafood shack off the coast.
Plan Your Visit Today

You don't have to travel far to taste the freshest fish of the sea. Saybrook Fish House is located at 460 Albany Turnpike and is open Tuesday through Sunday. While seating is first-come, first-served, reservations are encouraged especially during the holidays, weekends, and summertime. View their lunch and dinner menu here.