Located in Collinsville, Juno provides an array of beauty services and products. Led by a team of licensed estheticians, Juno offers facials, body waxing, eyelash tint and extensions, makeup, and more. Not only do they focus on helping women feel beautiful and refreshed, but they also sell unique indie products that support progressive social causes and utilize sustainable manufacturing practices—so you can feel good about the products you're purchasing.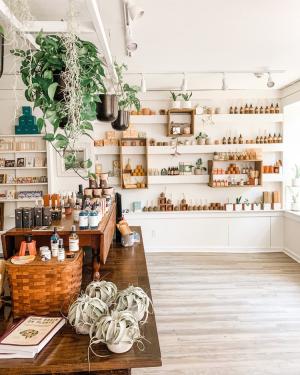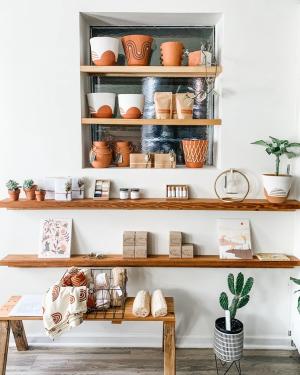 Come As You Are
Juno celebrates authenticity. They pride themselves in being a place where being yourself is celebrated and your beauty goals are respected. Every service is executed with the utmost respect for your comfort and individuality. 
Juno encourages women to explore the world of beauty, in a modern way; as a vehicle for self-care, self-expression, and self-confidence. Their team takes the time to explain every service and product to ensure you're well informed and confident about your purchase.
Unique, Artisanal Goods
Where your products come from and how they're made matter. Juno is known for its unique, hand-crafted, artisanal goods. The majority of their products are made in small batches, are eco-friendly, and are ethically sourced. Shop home decor, jewelry, plants, clothing, beauty products, and more Wednesday through Thursday from 10 AM to 5 PM.

If you're looking to treat yourself or a loved one, please visit Juno's booking site here. Juno is located at 108 Main Street, Collinsville, CT